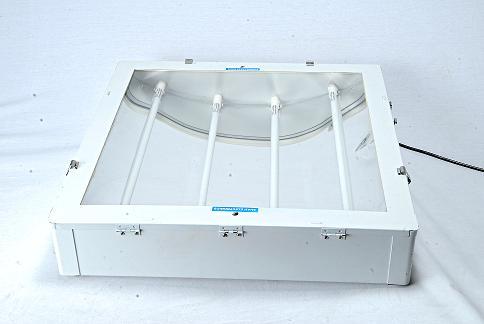 120Watt T5 High Bay Dome
Product Code : SEHBD-524T5
Product Description
Owing to the considerable guidance from our diligent team, we are able to manufacture, supply and export 120Watt T5 High Bay Dome. These products are used in colleges, schools, offices, homes and shopping centers for lighting bays and isles. Owing to their high power projection, these products give a wide angle lighting. These products have gained a huge demand globally owing to their less energy consumption and longer service life. Our esteemed patrons can obtain from us Dome High Bay in different grades as per their requirements.

Product Name : SEHBD-524T5 5x24Watt T5 High Bay Dome Fixture
Model: SEHBD-524T5
Product Type: 120W T-5 Elevated Height Indoor Lighting Fixture Features :
Designed and developed as per European Standards EN-60598-1,EN-60598-2-3, EN-55015 : 2006 & IEC 60081 : 2002
Luminaries Design as per IS 10322 1 , IS 10322 5 SEC-1 , IS 2418-1, IS 2418-2
Instant start, No flicker, No noise, Low work temperature, Low power consumption, good for eyes.
Powder Coated C.R.C.A Sheet Metal Body - Eliminates Problem of Rusting.
German Make Imported High Grade Aluminium Reflector as per DIN EN 10204, DIN 5036, DIN 67530.
Electronic Control Gear for Lamp Improves Light output and reduces power consumption designed as per EN-61347-1,-2-3.
CE Marking Approved as per European Standards - for further details please refer to CE Marking Certificate.
Short Pay Back Period Saving more than 50% Power than traditional fixtures.
Applications:
Indoor Lighting
Industrial Shed Lighting
Surface Mounting Lighting
Overhead Machine Light Lighting
Warehouse Indoor Lighting
Production Line Lighting
Super Market Lighting
Shopping Mall Lighting
Office Area Lighting
Cable / Pipe Suspended Lighting