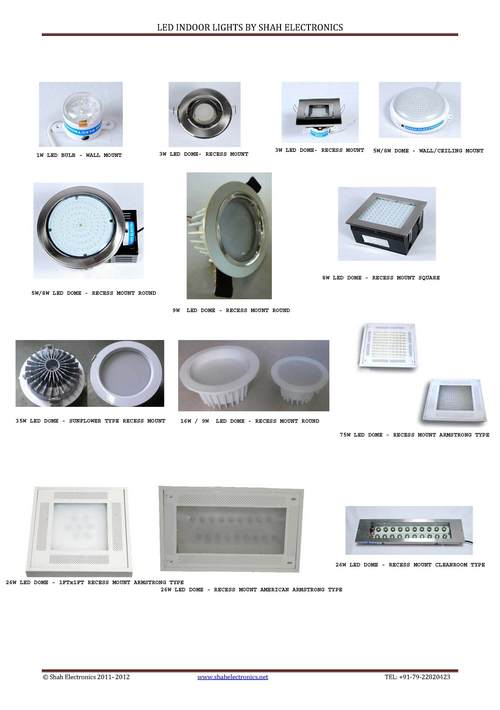 LED DOWNLIGHTS
Product Code : LED DOWNLIGHTS
Product Description
We have the acumen and experience to manufacture a range of Led Downlights for our esteemed clients. These products are specially equipped with high power LED bulbs that can illuminate a huge area. Used at hospitals, shopping malls, commercial building and many more places, these products are generally fitted in corridors and large rooms. These products are thoroughly tested by our team of skilled and trained professionals to ensure their error free performance and high quality. Led Downlights are available with us very economical rates in various customized forms.

Salient features:

Designed and developed as per European Standards EN-60598-1,EN-60598-2-3, EN-60598-2-4 & EN-60968

Instant start, No flicker, No noise, Low work temperature, Low power consumption.

Aluminium Die Cast Body Fixture - Eliminates Problem of Rusting.

Optimal thermal design to provide extended life to LEDs.

Bug Free Light - UV Free LED Light " Eliminating Bug problems " Reduces frequent glass cleaning expenses.

CE Marking Approved as per European Standards - for further details please refer to CE Marking Certificate.

Short Pay Back Period Saving more than 80% Power than traditional fixtures.

Range : 3W to 75W