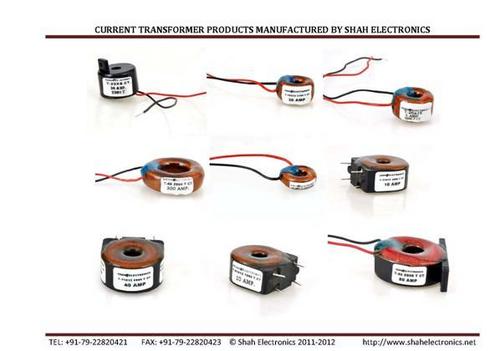 Product Description
We have a highly proficient workforce, which is fully dedicated in providing the clients with Toroidal Transformer. Being a passive electronic component, these products comprise circle shaped magnetic ring with wire coiled around them. Owing to their accurate performance and defect free nature, these products are widely used in industrial control panels, audio systems, avionics, robotic systems and electrical appliances applicable in the medical field. Packed in special bubble wrapping, Toroidal Transformer is delivered to the clients in a safe and secure way.
Features:
Quiet operation
Low stray magnetic fields
Compact size
High efficiency

Other details:

Pioneers in manufacturing current toroidal transformer since 1976.
A company with ISO - 9001 : 2008 Certified Production Process.
We support our customers to achieve best quality and performance with our high grade toroidal transformers & toroidal current transformer.
These toroidal transformer are designed and manufactured as per Customers Requirement with state of the art automatic winding machinery and cutting edge testing setup with Automatic Testing Equipments.
The Current Transformer Coils, we manufacture are designed using latest technology and optimum quality raw material.
These Current Sensing coils are available in different technical specifications and test details.
Phase angle
Minimum amplitude error
Liner linearity
Magnetic stability
No saturation condition
International meter standards
Shah electronics manufactures the C.T.s from 5 AMP to 200 AMP
Capacity with accuracy of class 0.5 & 0.2.
Specification
Basic Primary Current

Secondary Current

Maximum Primary Current

Winding Ratio

Frequency

Accuracy Class

Burden Resistance for Metering IC

Burden Resistance for Analog Circuit

Insulation – Pri & Sec

Insulation-Primary_Secondary_Earth

Operating and Storage Temperature

Humidity

Mounting Type_Housing

Dimension_ID_OD_Ht in mm

Maximum Input Voltage

Transformer_VA_Burden Rating

Surge withstand Potential

Primary Series Resistance

Secondary Burden Resistance